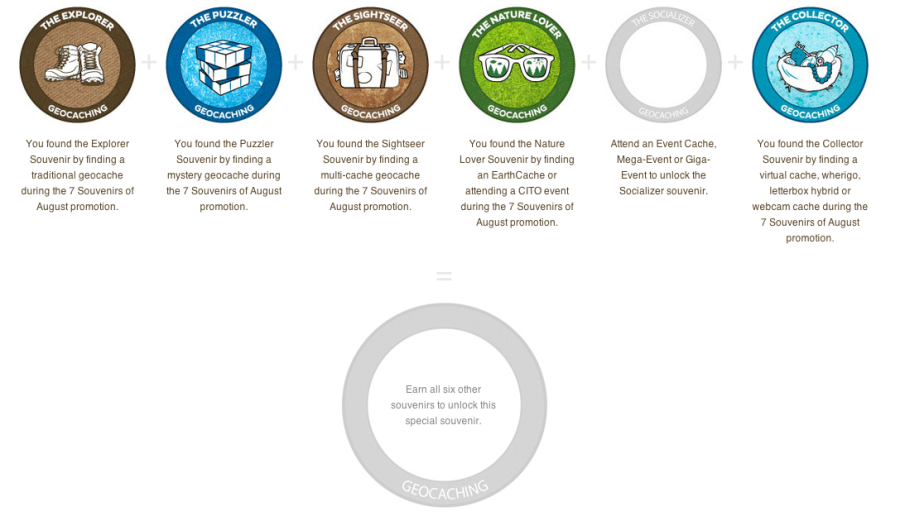 Whoohoo, only one more to go!  We knocked out the Sightseer Souvenir by finding a multi-cache. As with puzzle caches, I am not the biggest fan of multi-caches either. I mean, I have to hunt down at a minimum two points (with some multi's having over 10 waypoints!) and yet I only get a GC credit for one smiley. I know, it's not about the numbers, it's about the adventure. But then again, if they (and we) didn't care about the numbers, then they wouldn't give us an entire page dedicated to STATISTICS.
Anyways… the multi-cache we grabbed was a fun adventure and well worth the effort. Here is our found it log:
 Found it

Working off our 7 Souvenirs of August.

Arrived at the posted coords and found the data for waypoint two (kiddo doing the counting for me). We crunched the numbers, punched in the coords and headed back towards town.

We parked about 200′ from the GZ and kiddo & I headed for the cache. An easy find when in range. We signed the log and returned the cache to its hiding place.

TFTC


SPOILER ALERT:  Cache container and location revealed!