I was recently in Telluride, CO and found this cool little cache near my lodging. It was a fun cache find – especially since I was probably hypoxic given that the geocache was hidden around 8600′ above sea level. If you don't mind a spoiler, check out the cache pictures below!
What has been your highest cache find?  Share your high altitude finds here!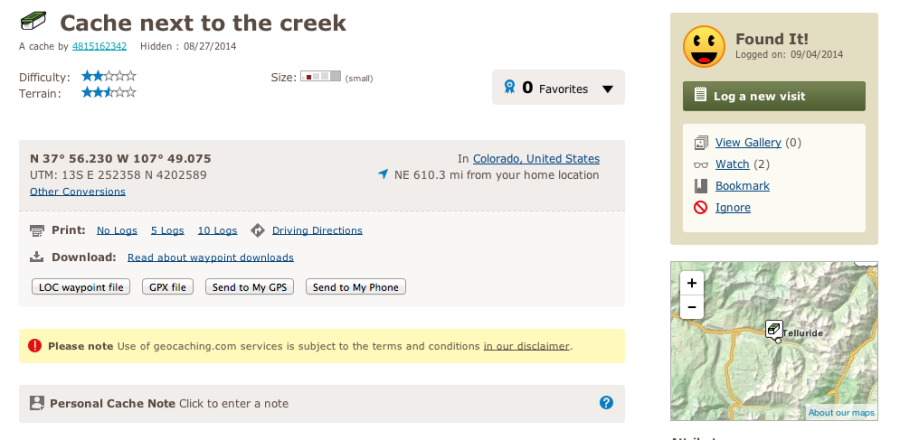 SEVERE SPOILER ALERT: cache container and location revealed below!